Testimonials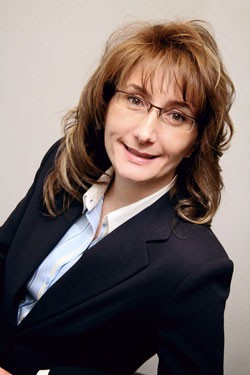 My wife and I have been associated with Swan & Gardiner, LLC and more specifically, Sandra Stahl, for the past four years. We were introduced to Ms. Stahl and her firm by a Nevada District Court Judge who gave Sandra a sterling recommendation.
Our first meeting with Ms. Stahl was twofold. First of all, we were going to engage her to prepare our tax returns and secondly, we were seeking help with an ongoing complicated and contentious audit with the Internal Revenue Service. This matter related to our tax return for 2001.
Ms. Stahl shepherded our case through the various channels and roadblocks that were put before us by the I.R.S. She demonstrated a wealth of knowledge throughout the process, was extremely patient, professional and well prepared every step of the way. She gave sound advice and counsel and stayed in constant communication with us throughout the entire ordeal.
Ms. Stahl put together an OIC with doubt as to liability on our behalf and wrote a compelling letter explaining our situation and why the judgment against us was wrong. In early February of this year, we received a notice from the I.R.S. stating that they had agreed with Ms. Stahl and had adjusted our tax liability to a point where we were entitled to a refund of the thousands of dollars we had previously paid to them. To get this correction and tax adjustment is comparable to finding the proverbial needle in a haystack. This entire process took over ten years and would never had been resolved if Ms. Stahl had not demonstrated her superior skills and tenacity in pursuing a satisfactory resolution. She never wavered and was always positive with us in all of our dealings.
It is impossible to give Ms. Stahl her due credit with a recommendation. She is absolutely the finest C.P.A. I have encountered and I have been in business over 40 years. I would not hesitate to give her the highest recommendation possible and would be more than happy to discuss her qualifications with anyone at anytime.
In conclusion, it was a pleasure to write this letter for Ms. Stahl and her firm, they are the very best!!
- August J. Masciotra
---
It is with pleasure and without reservation that I recommend Swan & Gardiner. Children's Heart Center - Nevada (CHC) has been working with Sandra Stahl and her staff for over five years.
As the only pediatric cardiology practice in the state of Nevada, and one of the largest in the country, our physicians and staff need to focus their attention on the medical treatment of the children in our care. Swan & Gardiner allows us to do just that.
Swan & Gardiner has provided invaluable services during our association. They have assisted with the preparation of corporate tax returns, financial statements, property declarations, and state audits. We have called upon them numerous times to answer various financial and tax questions and they have always promptly and thoroughly responded. They are a professional group that is readily available to provide assistance whenever it is needed. They are an asset to our practice and we appreciate their hard work and consistent service in helping CHC be successful.
- Steven W. Eisen
Chief Executive Officer
Children's Heart Center - Nevada
---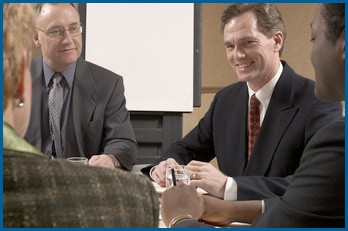 Sandra Stahl was one of the first business professionals I began working with after relocating my business to Nevada in 2004. During my move I had been concerned about the transition to a new state in the middle of the year and how difficult that may make my tax preparation. The minute I stepped into Sandra's office she began reassuring me there was nothing to worry about and nothing she couldn't handle. That was an understatement! Sandra has been invaluable to me over the years in handling personal returns, corporate returns, strategic business questions, corporate structuring and much, much more.
I set out to hire a CPA and found an amazing business partner in Sandra Stahl. As my business continues to grow and change I can't imagine anyone else I could rely on to provide the exceptional service that Sandra has. Being a Business Consultant gives me ample opportunity to work with multiple business owners and I find myself referring them to Sandra on a regular basis.
If you are looking for exceptional and unique services with business knowledge to rival the best consultants money can buy, in a down to earth, easy to speak with professional, I would highly recommend Sandra Stahl.
- Krislyn Ann, President
Real Medicine Inc.
Las Vegas, NV
---
Swan and Gardiner is a sought-after firm who deliver their accounting services with a hometown feel. It is nice to have the accessibility of an executive team when you need it. www.aspiremedcenter.com
- Jason
---
Over ten years ago a co-worker and I set out to establish a 501c(3) not for profit public education program. Being firefighters by trade we knew absolutely nothing about corporations, taxes, etc. We set out to find someone to help us on a shoestring budget. We found Bruce Gardiner.
Bruce welcomed us and talked to us in simple terms. He took the time necessary to ensure that we were on the right financial track with the formation of our non profit. Bruce is a critical team member of what is now Firefighters Involved in Racing for Education (F.I.R.E.).
Because of Bruce's incredible ability to simplify the tax code, my wife and I brought him our personal tax business shortly after the creation of F.I.R.E. Bruce and his staff are very patient and thorough in what they do. Most important, they make me feel at home, part of the family. I have asked Bruce many questions over the years and not once has he ever made me feel uncomfortable or uneducated about asking.
A few years ago my wife and I decided to start a new business. Bruce, again, was there to ensure a solid foundation to be successful in this new venture. I have referred numerous friends and co-workers to Bruce and none have been disappointed.
I have talked to many people about CPA's over the years and it is safe to say that you will not find a better qualified team of professionals than that at Swan + Gardiner. Bruce and staff, THANK YOU!
-Neal Carter
Crew Chief for Team F.I.R.E.
Co-owner of MNN Enterprises, LLC