Las Vegas based Accounting, Bookkeeping and Tax Return Preparation - SWAN GARDINER
Our Las Vegas based accounting firm provides services for corporations, small businesses, non-profit organizations, and individual taxpayers. We offer year-round bookkeeping and tax return preparation at competitive rates.
We are pleased to announce that Swan and Gardiner has recently partnered with regional CPA firm, Larson, to provide audit services in the Las Vegas area.
Larson, Swan and Gardiner can now provide you with over 38 years of audit experience. This partnership broadens our service offerings and deepens the level of accounting and financial expertise we bring to our clients.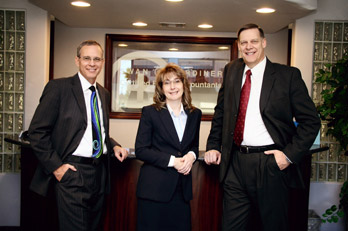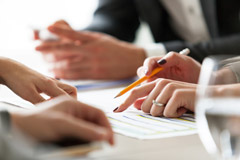 - Steven W. Eisen
Chief Executive Officer
Children's Heart Center – Nevada
It is with pleasure and without reservation that I recommend Swan & Gardiner. Children's Heart Center - Nevada (CHC) has been working with Sandra Stahl and her staff for over five years. As the only pediatric cardiology practice in the state of Nevada, and one of the largest in the country, our physicians and staff need to focus their attention on the medical treatment of the children in our care. Swan & Gardiner allows us to do just that.
Swan & Gardiner has provided invaluable services during our association. They have assisted with the preparation of corporate tax returns, financial statements, property declarations, and state audits. We have called upon them numerous times to answer various financial and tax questions and they have always promptly and thoroughly responded. They are a professional group that is readily available to provide assistance whenever it is needed. They are an asset to our practice and we appreciate their hard work and consistent service in helping CHC be successful.
Swan and Gardiner is a sought-after firm who deliver their accounting services with a hometown feel. It is nice to have the accessibility of an executive team when you need it. www.aspiremedcenter.com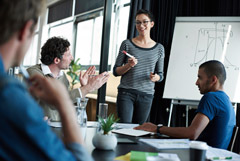 For more than 20 years, our firm has assisted clients in all phases of business planning, growth, funding, and acquisitions. We continuously strive to provide the highest level of service to our clients and we hope that you will find our new website to be a great information tool and resource. Please do not hesitate to contact us with any questions.