About Our Firm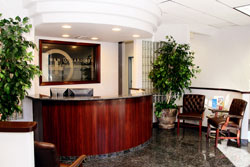 For more than 20 years, Swan & Gardiner has been committed to providing our clients with high quality services and advice with a personal touch.
The foundation of the services we offer is the commitment to cost-effective solutions that exceed our clients' expectations. We fulfill this commitment by providing a team of dedicated professionals with a special blend of tax and business training, expertise, and experience.
In addition to our CPAs, Swan

Gardiner's team is comprised of knowledgeable accountants, bookkeepers, tax professionals, IRS Problem Resolution Specialists, including a former IRS manager, and a dedicated support and administrative staff.
We currently service over 2,700 clients across the United States and abroad. We employ state of the art technology to enable us to work with large organizations while maintaining a personalized level of attention for each and every one of our clients. This signature level of service is what sets Swan

Gardiner above the rest.